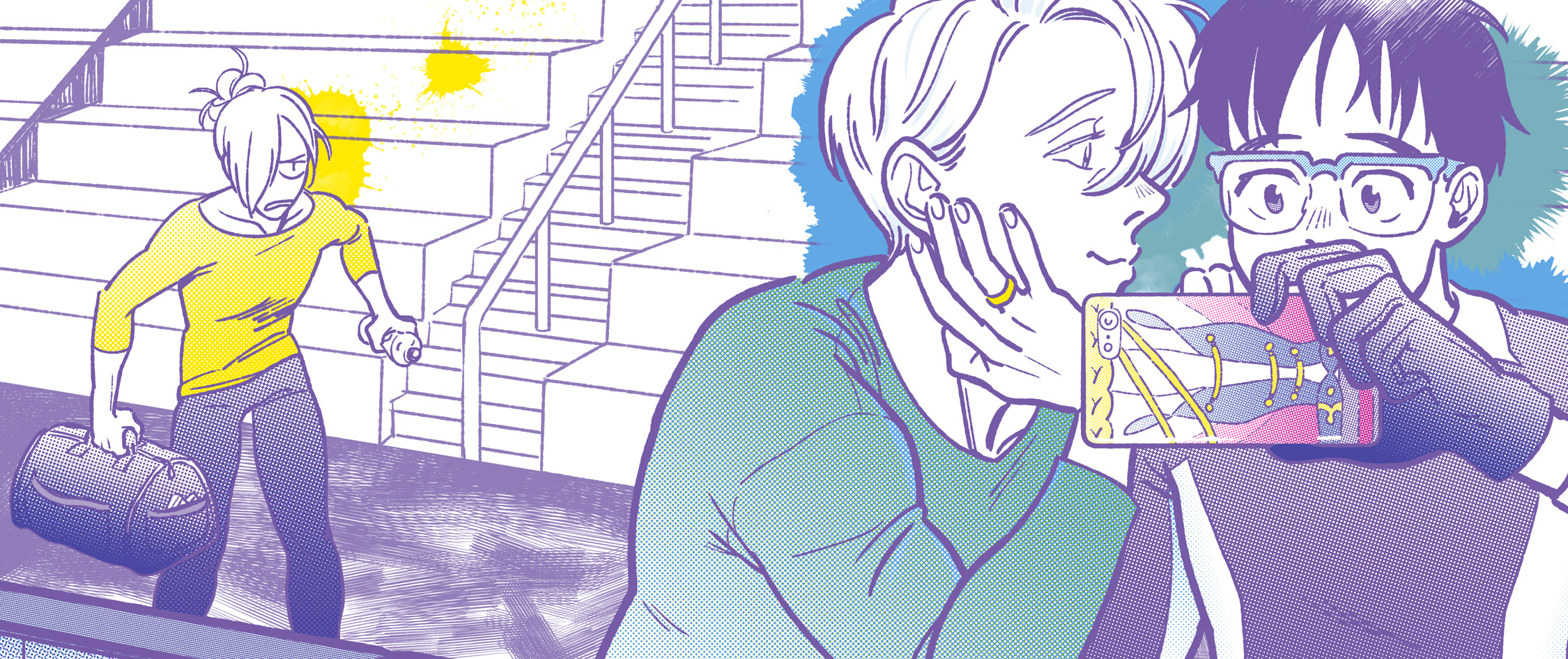 Short Programs
Short Programs
A YURI!!! on ICE fancomic by inknose
A collection of five semi-connected short stories about Yuuri & Victor's life together post-series. 10% Eros, 90% comedy, 100% of my eternal love for Yuri!!! on Ice!
This is a digital copy! The print edition will be available later this year.

Series: YURI!!! on ICE
Pairing: Yuuri Katsuki x Victor Nikiforov
Content Warnings: Rated R15 for nudity, non-explicit sexual situations, and adult humor
Format: PDF, black & white, 38 pages
Not for resale, auction, or redistribution. Please do not upload or repost the contents of this book online. Not affiliated in any way with the creators or producers of Yuri!!! On Ice.
Download
Click download now to get access to the following files:
Comments
Log in with itch.io to leave a comment.
This was so sweet and fun, I love the artifacts that flavour and bring to life their skating world and the smaller details in their life together. a wholehearted 10/10